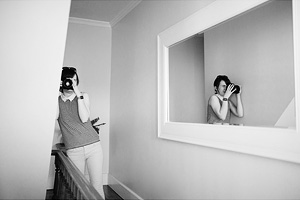 Do you always shoot weddings together? Yep! We've worked as a team for so long that we can't imagine shooting a wedding alone! We like to think we're pretty "in sync" and if one of us misses something (unlikely!) we know the other one has nailed it. In general, Ben handles most of the posing/direction for portraits while Colleen gets more of the creative angles and super artistic shots. We constantly push each other to be better by having little contests of who can get the better image of a scene. Having a two person team really helps for the "getting ready" photos as well, since we can be in two different places at once!
How long have you been photographing weddings? We shot our first wedding together as students in 2009. After finishing school we started shooting more ever year, going "full time" since 2012 and have done around 40/year since 2014. We've lost count but our best guess is around 200 weddings total at this point. We've met so many fantastic couples along the way and made some amazing friends!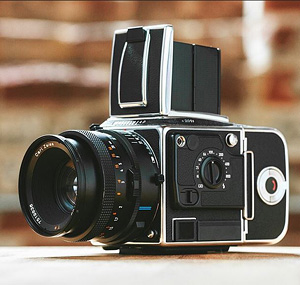 What sort of cameras do you use? Most of the photos you see here are shot digitally with Canon 5D mark III camera bodies and L series prime lenses. Our most used lenses are the EF 35mm f/1.4L, EF 50mm f/1.2L, and EF 135mm f/2.0L, and EF 100mm f/2.8L macro. We also use the 85mm 1.2L and 45mm T/S-E (tilt/shift) occasionally. Otherwise, we enjoy shooting medium format film on our Hasselblad and Pentax 67 camera systems. It isn't ideal for every situation, but when it's appropriate it looks amazing! If you're interested in having us shoot film at your wedding be sure to let us know! We handle film requests on a case by case basis, depending on the location and timing of the wedding.
Do you bring backup equipment? Yes! We usually have at least 4 camera bodies with us at a wedding, and multiple lenses for each. We bring backup flashes as well, and more than enough memory cards and batteries for any situation.
What does "unlimited coverage" mean? It generally means we'll be there from the time you start hair/makeup until you leave at the end of the reception. This is usually about 10-12 hours. We think of ourselves as storytellers, and we want to tell the story of your wedding day from start to finish! We find most of the best moments are natural and unscripted, so the more time we have "behind the scenes" with you the more awesome moments and lovely details we'll be able to capture!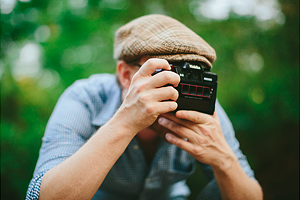 How many images do you deliver from a typical wedding or engagement session? We tell wedding clients to expect 600-800 images. It really depends on a variety of different factors including: the length of the day, number of guests or wedding party members, number of locations, etc. Engagement sessions typically last about an hours and a half to two hour and result in around 100-120 images.
Do you retouch all the photos or deliver unedited proofs? We do global color and density editing on all the photos we deliver, in addition to minor cropping if needed. Basically, the look you see on this website is similar to what you can expect all your photos to look like. The only thing we don't do to every photo we deliver is intensive spot retouching… this means blemish removal, teeth whitening, fixing stray hairs, etc. Most of the images here on our website don't have that level of retouching, but some of them do. We're happy to do really intensive retouching on a reasonable number of images (30ish) at no extra charge.

How do you deliver the photos? Every client gets full resolution (unwatermarked) digital files in a web gallery. This way you can easily share with friend/family by simply sending a link. You can order prints directly from the gallery if you like, or download all the files and have them printed wherever you like. We offer an "archive box" with about 50 4×6″ prints and a nice USB drive as an extra, and we also offer extremely nice wedding albums.
I see you're in Atlanta. Are you willing to travel for our wedding? Absolutely! We love to travel! Contact us for a custom quote if your wedding is more than a few hours from Atlanta. We do charge for the travel expenses if it requires an overnight stay, or especially if it requires a flight.
My venue requires all vendors to carry liability insurance. Do you have proof of insurance? Yep. Fully insured. We can provide documents upon request.
You probably have more questions. If so, get in touch with us via the contact for or email at info@benandcolleen.us.